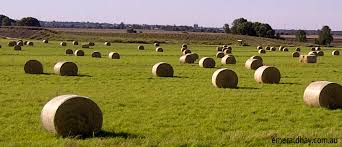 Great news!
Certified organic fodder due to arrive Christmas Eve!
When we launched the Organic Farmers Bushfire Appeal two weeks ago, our aim was to raise $14,000 to purchase and transport a B-double load (approx. 50 tonnes) of certified organic fodder to farms in need in NSW.
Since then, thanks to the momentum our supporters have created through the support of this appeal, we've had an amazing 120 tonnes of certified organic fodder donated by generous organic producers in Victoria – worth over $60,000!   And thanks to the fodder being donated, we've also secured $40,000 worth of transport subsidies through the NSW Govt Rural Assistance Authority.  This means for every $1 dollar donated – it has created $15 directly to these farmers!
The first of six truck loads of fodder will be delivered to organic & biodynamic farms just in time for Christmas, next Tuesday!
This will help keep stock alive and businesses afloat over the next few months at the following farms:
– Tony, an organic farmer from Comboyne
You're helping to save these farms – thank you from the bottom of our hearts!
Your donation will go so much further than we could have anticipated when we launched this appeal. As summer rolls on, this means that we'll be able to provide further support to more farmers affected by drought and bushfires, as needs arise.
You can share details of our Appeal with your local organic retailer or grocer with this flyer, please encourage them to support us!
Thank you!
Carolyn & the ORICoop team