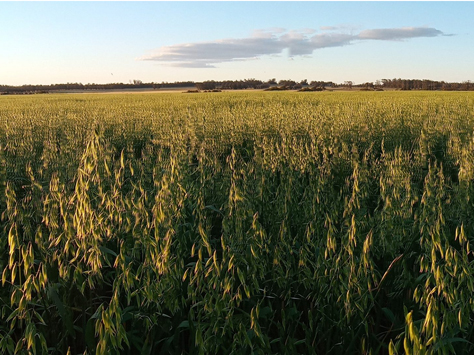 With recent questions over the legitimacy of the Australian carbon offset scheme, it's never been more important that carbon emissions are offset with legitimate credits and are free of greenwashing.
Unfortunately, few offerings in the market consider the natural environmental variables faced by the landowners generating the credits, and have the data transparency and accuracy required to inspire confidence that the investment is actually achieving its drawdown goal.
But the recently-released Eco-Credit by ORICoop is addressing many of these key issues in the current carbon offset market.
The farmer-owned credits are backed by extensive data collection and have been developed in accordance with the conditions, biodiversity and operations of each farm they're provided by. Their transparency of data and the ability to directly purchase Eco-Credits from each farm means investors avoid the greenwashing associated with other carbon credit offerings.
ORICoop EO Carolyn Suggate said 'All farms are assessed as to their suitability for the program, based on their existing farming practices, the area of the farm and the intentions of future management.'
"We don't want producers to be at risk from any carbon credit program, to overstate their carbon drawdown, or to be exposed by a natural disaster or severe weather event should the carbon levels in their soil or biodiversity decrease," Ms Suggate said.
These limits are a key part of the design- providing investor security, and lessening the risk of overstating any values, especially following farming challenges or natural disasters that can negatively impact soil carbon improvement efforts such as the extensive flooding occurring throughout NSW and QLD recently.
"Through a collective of the credits, ORICoop's specialist advisory committee oversees each of the credit applications and validation reports. This includes assessing the management practices, the land management zones, the footprint of the farm business plus the soil testing and results. For each project we determine suitable buffers that enable producers to bank a portion of their credits – the credits are validated annually, and depending on buffer limits, a portion is liquidated at the producer's discretion," Ms Suggate said.
Each Eco-Credit represents 1 tonne of CO2 drawdown, in addition the credits represent measures each local organic producer has undertaken to actively improve soil carbon, water efficiency and biodiversity within their properties and farming practices.
Michael Coleman, Managing Director of Box Forest Consulting, said the costly setup and operating design of the ACCU market may be resulting in poor outcomes for both producers and investors.
"If it turns out that ACCU projects are not delivering contracted reductions, despite high costs of participation, that's the worst of both worlds. Hopefully the regulator will improve market integrity, and not just by adding more layers of consultant reports," Mr Coleman said.
"A simpler, more transparent certification process, with low verification costs, can also offer greater integrity. Certification gets done and reported in a way all users understand and accept. Voluntary Carbon Markets (VCM) should be designed with that in mind, which is what ORICoop has set out to achieve."
Iain Smale, of Pangolin & Associates, said the Eco Credit will be popular for investors by providing other options for carbon credits which also offer a local impact, which is especially important given per-capita carbon emissions in Australia are amongst some of the highest in the world.
"With the Eco-Credit, you're having a bigger environmental impact than just a carbon credit," he said.
The environmental impact of our producer operations is key for Australian-owned organic dairy processor & manufacturer Paris Creek Farms. Paris Creek Farms' Marketing & Communications Manager Alex Donovan said they are committed to increasing the sustainability of their operations, actively working with their producers to achieve this with Eco-Credits initially playing a vital part.
"With bio-dynamic and organic practices, we're already using one of the most sustainable and regenerative methods of farming in the world, but we are striving to be even more sustainable. Our ultimate goal is to have our farmers generating their own Eco-Credits," Ms Donovan said.
Ms Suggate said there are many ways the agriculture sector is transitioning beyond net-zero, and that collaboration to improve trust, legitimacy and the urgency for improving how sustainably we produce food is vital, especially after considering the 'business as usual' impact on the environment and the urgency of our changing climate as seen recently by some of the worst floods in history.
"We need science to be well funded to enable technology to be more accessible and trusted across the industry. This includes the measurement capability, satellite data, plus legitimate footprint data for farms across all commodities," Ms Suggate said.
"In the meantime, our organic farming ORICoop members are dedicated to measuring and validating their soil tests and farm footprint. As their credits are validated, these producers form part of the organic farming ecosystem that invests into best practice, research and sustainability programs through a legitimate farmer-led carbon credit based on international guidelines," she said.
"That includes soil carbon and biodiversity, rewarding producers for sustainable land stewardship practices, while offering these credits to businesses looking to offset their carbon footprint with legitimate credits that are traceable back to each farm that has generated them."
If your business is committed to achieving net-zero, offset your carbon emissions directly with credits you can trust – register here now.