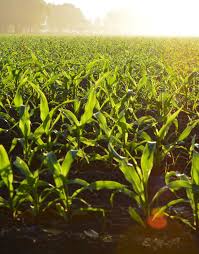 The stories are shadowed right now by COVID – 19, but we know these bushfire affected farmers are rising from the ashes, and their resilience will be a shining light to all of us.  We are thinking of the regional communities affected by bushfires, and their impending risk and impact of the virus on their people and place. May strength and resilience be our friends through these uncertain times.
As these farmers take stock and move forward with their recovery journey – it has been incredible to see the photos of the greening orchards, the response to the rains, and natures' assurance of 'it's going to be ok'.  And how the environment has a way of it's own in recovery, some of which we don't give her credit for. At least not to the extent we should!
The great outcome from the Organic Farmers Bushfire Appeal, has been connecting some of the leading biological and organic consultants together, to nut out the best process and plan for recovery for these organic farmers.  As these farmers recover, we look forward to sharing their stories, and the journey of their soil, farm and businesses being restored.
The first steps to recovery for any farm post bushfires, or other natural disasters is assessment.  Both physically, biologically, and above the ground.
All these farmers have been encouraged to follow this process, outlined by Gerhard HERE.  These steps can be followed by any farmers looking to become more aware of the biological strengths and weaknesses of their soils.  These key steps include:-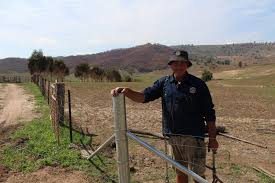 Once these tests are done – you can put all three together to obtain an accurate picture of the effects of the bushfire, both on the biological response, and the nutrient load or bank.  It has been really interesting seeing these results come through for each of the bushfire affected farmers. And the diversity of farm systems (all organic), together with the expertise of the farmers themselves (some with more than 30 years of experience in organic farm systems), with the biological consultants.  If you are interested to engage with any of these specialist consultants, you can contact us directly and we will put you in touch.  You can also join the Organic & Biodynamic Farmers Facebook group – to ask any questions of your fellow farmers.
I was privileged to join a call between Gerhard Grasser and Greg Paynter, both pioneers and long term supporters of the organic industry.  Highly experienced in soil agronomy, biological principles, organic standards and sustainable growing systems. Together they discussed the latest soil and biology tests for each of the farmers, the way that the Bushfire Appeal funds could be best utilised to get the most efficiency from the existing nutrients from the results, and to restore the biology to support the tree and soil systems over the long term.It is so clear that there is not one single answer.  That every farm is different. That every farmer has a different response.  The one aspect that is clear – is that together we are better. Together when farmers can share their stories of fire affected pastures and orchards, when leading consultants can liaise together to learn from each other's strengths – that is when our industry has the opportunity to grow and prosper.  We look forward to fostering that. More and more.
ORICoop is proud to have stepped forward to assist these farmers in their hour of darkness.  And we will put together these stories as case studies for future farmers to use. And we hope that with each natural disaster, we can build case studies of resilience, or ways that farmers have used natural means to work with nature, and to see restoration as a journey, not a destination.
If you are a bushfire affected organic or biodynamic farmer – make sure you have applied to the Organic Farmers Bushfire Appeal.  Due to COVID-19, it has been agreed that the Appeal applications will close mid-April.  So the funds raised can offer direct assistance to those that need it.  And see their farms through recovery. As much as possible.
** We would like to take this moment to thank all our biological consultants for their efforts to date.  Offering pro-bono support to these bushfire affected farmers.  And to EAL and AgPath for offering their soil & biology tests at cost to these affected farmers (cost covered by bushfire appeal funds).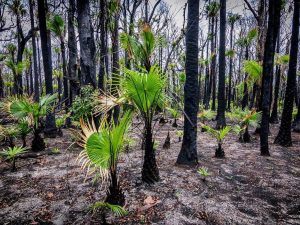 In conclusion.  It's with a heavy heart that we announce the postponement of our ALL volunteering events for bushfire affected farmers until further notice.   We are saddened to have cancelled all the volunteer projects in the pipeline – due to COVID-19 risk.  
The overriding need for ORICoop is to display social responsibility and enact the Ethic of Care for People, both those volunteering and the affected farmers. The idea of spending time around other people practicing social distancing on farm volunteer weekends, cooking and eating dinners together and close proximity is too complex and risky for all.  And really… no contact affects much of the intention and purpose of our volunteer projects. We are really sorry. Both to the hundreds of keen volunteers, but mostly to the bushfire affected farmers, that were all looking forward to hosting these projects, and seeing works done in their road to recovery.
Thanks to the many good folk that helped promote these events and we'll be back in touch with some alternative dates in the springtime.  Thanks especially to Penny & Amy, for all their work in pre-planning and promotion of these events.  
We are all in this together. Thank a farmer for your next meal!  Share this blog with your friends – we are stronger together.
Carolyn & ORICoop Team.