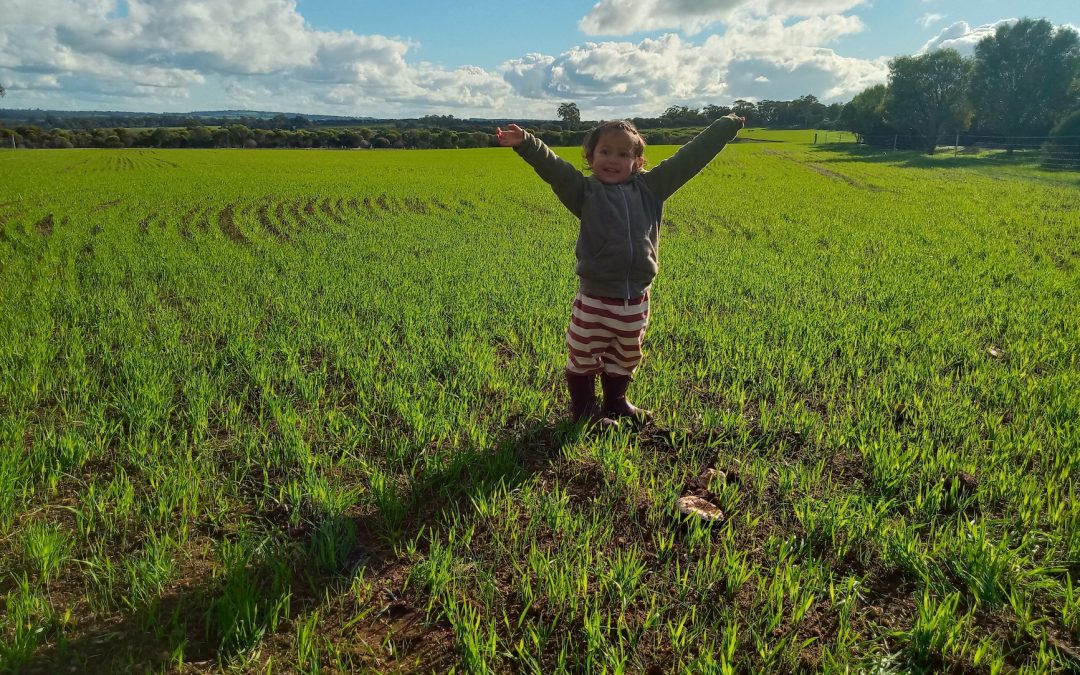 I awoke this morning with a lump in my throat.  Hoping that the IPCC report didn't confirm what we have all known.  Some have known for decades.  Others since the last natural disaster they or their business has had to endure.  What are we to teach and pass onto our children, if it cannot be the urgency and need for us to curb our desire for more and more, with less and less concern or consideration for the earth and its planetary boundaries.  Like a mother that feeds its young – sometimes almost to her own detriment.  So what does our country look like if a 1.5 degree rise by 2030 is in fact true.  What does it mean for our Pacific neighbours? For our communities still in recovery from the last drought, bushfires or floods?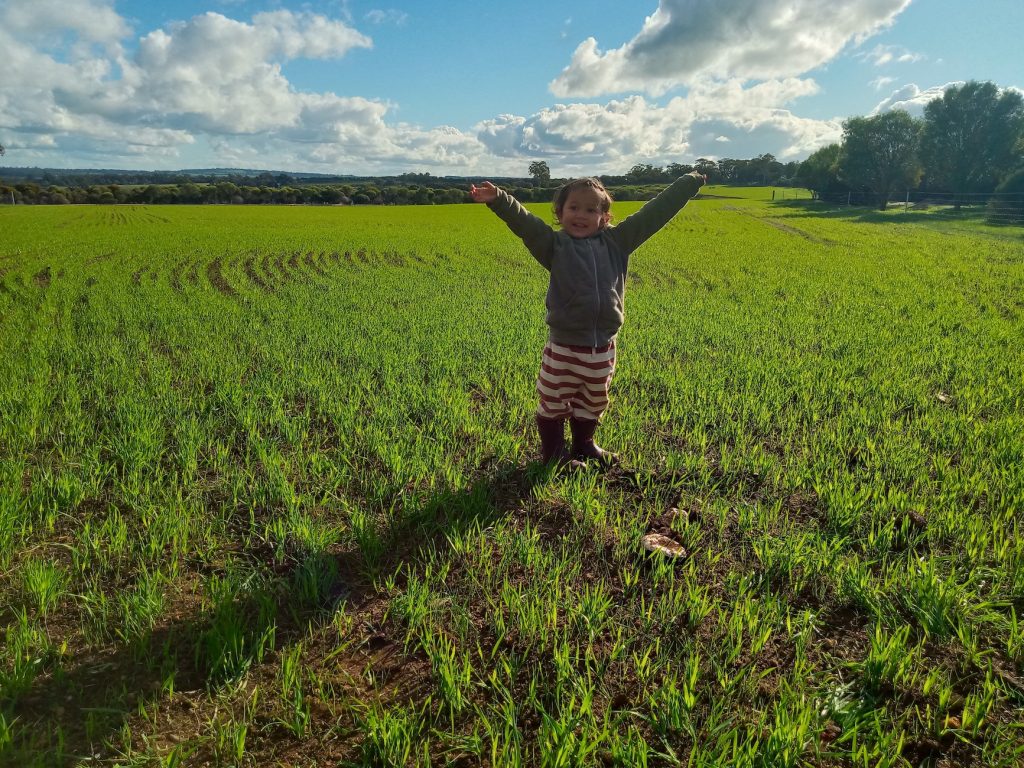 Organic Agriculture – the Next Generation..
With the Prime Minister announcing his 'big moves' to be in technology and hydrogen.  These 'big moves' although positive, come directly from the more production, higher yields, cheaper prices and commodity-capitalism mindset that got us into this mess in the first place.  I gasp for air, as I know personally the number of farmers and producers that are farming our land and feeding our nation that know agriculture is a huge part of the solution – if it were managed correctly with the right incentives for exemplary regenerative land management over time.  
Farmers and producers have been at the coal face of planetary boundaries for years.  Since Australia made its last feeble commitment to reducing our carbon footprint in 2005, I personally can recall enough bushfire events (from Black Saturday to the horrific events of the last Black Summer), to the worst floods in history, unprecedented cyclones, droughts and extreme natural disaster events across our country.  Too many to count on one hand, and should be too many for any producer to endure in one lifetime that alone in just 15 years.  What if we only have 60 harvest years left, what if the degradation of soils and water systems could be our last frontier?  Climatic change is upon us, urgency has surrounded us, and together we can watch with fear, act with courage, or pretend that someone else will be the change we are desperately hoping for.  I hope that you will call on your courage to be the change.  We need you now. 
ORICoop together with many contributors, advisors, farmers, producers, experts in their field and businesses are seeking to act on this urgency.  One step at a time.  Now.  We encourage you to take as many of these steps as you can.
Know your footprint – for your business, your household, your school
Reduce your footprint

Install solar, reduce your fossil fuel use
Reduce business and household waste
Reduce car/fuel use
Buy more food seasonally
Support local businesses with less of a footprint
Check food labels (less imports)
Reuse and Recycle fashion
Plant a garden, grown your own

If you are a farmer ….. (this one's for you!)

Assess your farm sustainability footprint (ask us how)
Register your farm for Eco-Credits
Reduce your farm dependency on external inputs (urea, NPK fertilisers, fossil fuels)
Explore more direct, secure and efficient markets
Plan how to increase your carbon in soils and biodiversity (ask us how)
Slow down your water flow
Make a business resilience plan for your farm
Make a strategic plan for the next 10 years for your business
Record the natural capital assets that your farm holds
Include the value of your human capital in your natural capital
Perhaps join these forces that advocate for long term change.  Together we are stronger.
Join your local tree planting organisation that Plants Trees (not just talks about it)
Volunteer and be the change
Advocate for change
Talk about action with your family/children
Provide your children's teachers with practical solutions for the kids (not just fear)
Speak to your local MP, State MP, Federal MP about key outcomes
Vote for a better world!
Today's news pulls no punches.  For some the glimmer of hope lies in our pastures, in the soil, in the biodiversity and ecosystem that we all should take responsibility to look after.  Every meal we eat.  Every farmer we know. We all need to be part of the urgency in planetary care, of as much carbon drawdown as possible, and as little leach into the atmosphere as we can manage in our daily lives.  You're part of it. As is your community.
As one climate scientist tweeted this morning:
As a climate scientist, I'd like you to know: I don't have hope.  I have something better: certainty. 
We know exactly what's causing climate change.
We can absolutely 1) avoid the worst and 2) build a better world in the process.
Environmental Sustainability Goals (ESG's)
In Quarter 2 alone, the European Union has amended three major financial, investment, and insurance regulations to include "sustainability" (2021/1256, 2021/1255, 2021/1257). The SEC has formed a 22-person enforcement task force focused on scrutinizing Green Investments & Climate-Related Disclosures. Even the International Organization of Securities Commissions (IOSCO), which groups market regulators from the United States, Europe and Asia, found that the Trillions of ESG-related investments are burdened with different frameworks, key indicators and metrics, relative weightings as well as qualitative judgement. We need business to lead with united values and urgency. 
At the core of Eco-Credit is the simple idea that data should be collected at the farm level, and that this data remains the property, and under the control, of the farmers. For the long term benefit, and to reward their land stewardship practices for carbon drawdown and preserving natural capital.  To actively demonstrate the capacity of every farmer and land steward to be part of a key part of our drawdown mission – one farm at a time.  With the ability to directly offset organic processors, businesses and financiers footprint – with full traceability and transparency.  
About ORICoop
ORICoop is a National Cooperative of organic and biodynamic farmers.  Of businesses and people that care about food, farms, people and the planet.  Together we can be the leaders of powerful systemic change, to bring value back to producers and landholders at the face of this risk, and demonstrate with our actions to uphold the provision of safe food and habitat for all planetary communities.  And for business to invest in this change, with the urgency of our future as the wind in their sails.  We believe through connecting land, people, business and ethical values we can be strong allies and enact solutions that together can be the change we all hope for.  And our children need to believe it will be enough.
ORICoop engages with Organic and Biodynamic Farmers collectively to demonstrate the direct relationship between healthy food, healthy farms and a healthy planet.  Did you realise that organic agriculture can and should be a leader in the mitigation of carbon drawdown?  See this latest article from FIBL on Organic Farming & Climate Change. A summarised list of these key features included here:-
Organic agriculture has considerable potential for reducing emissions of greenhouse gases.
Organic agriculture in general requires less fossil fuel per hectare and kilo of produce due to the avoidance of synthetic fertilizers.
Organic agriculture can improve soil fertility and nitrogen supply by using leguminous crops, crop residues and cover crops.
The enhanced soil fertility leads to a stabilization of soil organic matter and in many cases to a sequestration of carbon dioxide into the soils.
This in turn increases the soil's water retention capacity, thus contributing to better adaptation of organic agriculture under unpredictable climatic conditions with higher temperatures and uncertain precipitation levels. 
Organic production methods emphasizing soil carbon retention are most likely to withstand climatic challenges particularly in those countries most vulnerable to increased climate change. 
Soil erosion, an important source of CO2 losses, is reduced by organic agriculture and as a consequence prevents the loss of energy that would occur due to the embedded energy used in industrial agricultural systems.
Organic agriculture has the capacity to provide one (1) calorie of food energy for every calorie of energy utilized to produce that food. Typically industrial agriculture requires twenty (20) calories of energy primarily sourced from fossil fuel to produce a calorie of food, hence a higher carbon footprint
Organic agriculture can contribute substantially to agroforestry and mixed production systems.
Organic systems are highly adaptive to climate change due to the application of traditional skills and farmers' knowledge, soil fertility-building techniques and a high degree of diversity.
The Way Forward
Our practical actions of supporting organic and biodynamic producers in our everyday lives is a key part of the solution to mitigating our climate emergency and carbon drawdown as a country.  At ORICoop we believe the more farmers that produce food more sustainably, the more land that is managed in a carbon negative manner and the healthier the food is, with a lesser carbon footprint.  It means taking responsibility and action for your business footprint as part of being a responsible citizen.  Every business and family can reduce their footprint and have an impact – and then offset what you can not reduce.  It means that we urgently need to own the overshoot of our lives.  Of business.  Of agriculture.  And drastically make changes today that can peel back the damage our excess of the last 50+ years has created.  
To find out more or to be involved in ORICoop you can join HERE.

#bethechange
#organicfarming
#planetarybalance