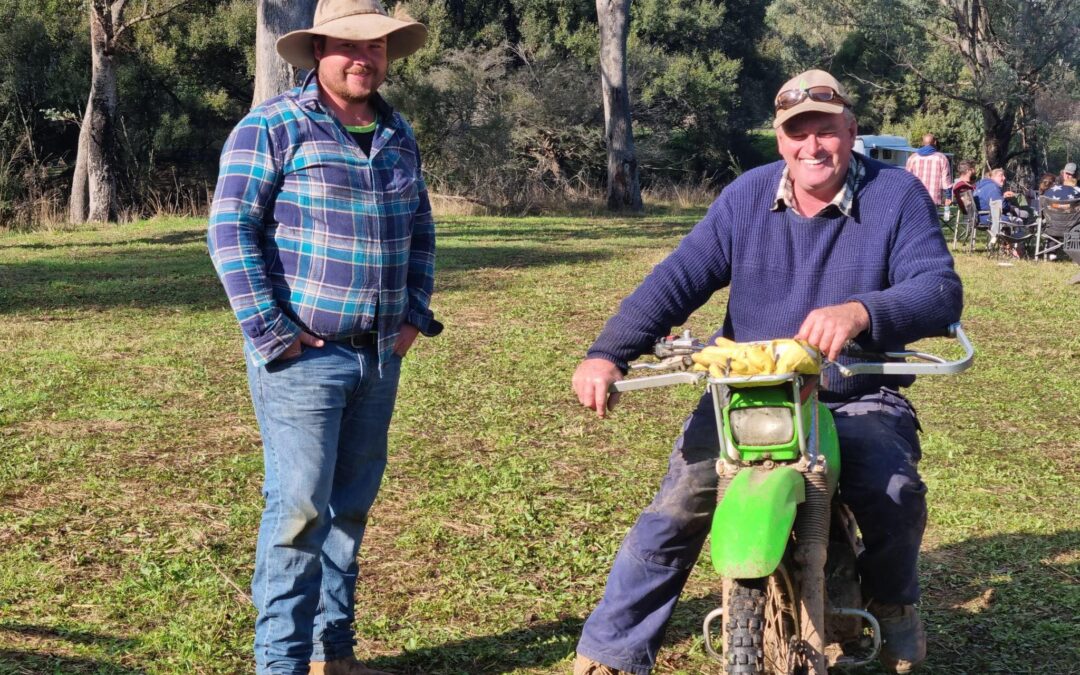 The carbon credit ledger that is actively supporting local producers?
A new type of carbon credit has taken off in Australia, with the first set of credits quickly being snapped up by buyers keen to reduce their carbon footprint, and know the story behind each of the credits generated.
Eco-CreditsTM are the very first fully farmer-owned carbon credits in Australia, representing not only one tonne of carbon drawdown per credit, but the tireless efforts of local farmers actively improving their on-farm biodiversity and local ecosystems as a whole.
Victorian organic dairy farmers Stephen & Jo Ellen Whitsed and family have produced the first set of EcoCredits sold by ORICoop, and are already seeing the benefits they can bring not only to themselves, but fellow producers.
"The more credits sold, the more that assists farmers in their transition to better, which means more money directly into farmer's pockets," Stephen said.
Eco-CreditsTM can be sold anywhere in the world, so that has its own bonus as well."
While Stephen and his family had already been focusing on increasing the carbon levels in his soil, he believes the income from Eco-CreditsTM could encourage those new to the organic, regenerative agricultural space to improve their farming practices even more.
"We were farming that way anyway, we bought a Soil-Kee Renovator, we were using that to increase multi-species planted into our soil, while also increasing carbon for the overall benefit of our soil," Stephen said.
"If you've got higher carbon levels, you've got a better soil, you hold more moisture in your soil for longer so you don't need to irrigate as often.  That's a big cost savings for us especially this year when we start to irrigate with the increased price of diesel. We were heading down the path of improving our soils even though we were organic, and increasing our carbon, and when the opportunity came to get paid for our carbon credits, well we were doing it anyway and it's a great opportunity, so we jumped at it," he said.
"If we could potentially diversify our income from selling carbon credits we may not milk as many cows, because we currently milk 160 cows on 160 acres, so we're pushing our country especially under an organic method. So we may reduce our stock levels back a little bit which in turn helps your soil with your farm anyway. And for the person that's just starting afresh, it's certainly something that you'd change your farm practice and head that way."
Stephen has four soil dedicated testing zones on his properties in the region, which undergo annual soil testing. By design, Eco-CreditsTM avoids many of the greenwashing and double-dipping claims made for some conventional carbon credits. They are also future-proofed for potential soil carbon changes due to seasonal variation, or natural disasters such as the flooding, fire, and debris from storms faced by Stephen on his family farm based at the headwaters of the Murray River.
"Around half the EcoCredits we've produced are kept in our buffer reserve in case our carbon levels decrease in a specific year. The Eco-Credits are verified each year, and the footprint of each farm is factored into the number of credits that are released to the market. This ensures that each farm considers it's footprint before releasing any credits to the marketplace. The environment certainly plays a part in it or if something happens and you have a drought or a fire or a flood or whatever it might be, there is potentially a concern as to reducing carbon levels" Stephen said.
For more information, or to purchase EcoCredits to meet your business offset goals whilst supporting local organic producers bettering their communities and the environment, click here.  Or contact ORICoop directly for more information.
Email – admin@organicinvestmentcooperative.com.au