It was the weather forecast we didn't want to hear.  More rain.  Alot of it – measured in metres..  More incessant weather.  Already rain-soaked pasture and farmland.  Exhausted communities that have faced bushfires, previous floods and now the 2022 devastating floods.
My farming grandfather always told me he set aside a shed full of hay for that 'bad year' to share with a farmer in need, or to get his farm through a difficult patch.  He had a flood plan farming on a floodplain.  He also had a bushfire plan (as his upper area had bushland surrounding), he also transitioned and diversified his dairy farm to include other enterprises when the dairy sector failed.  This was in 1960.  Now in 2022 there has never been more pressure in farming to be resilient against every natural disaster, each year.  We are ready.
ORICoop is an Organic Farmers Cooperative.  We have organic and biodynamic producers across the country that connect and care about other like minded producers.  We have done this before.  We will do it again.  In 2019 we raised over $100,000 in cash and grants, we more than trebled these funds through physical donations of hay, fodder and biological inputs, in-kind support and many generous supporters to bushfire affected producers, exceeding $500,000 of support directly to producers.  This included fodder donations that went from a certified organic or biodynamic farm – to organic producers in need.  Some may not have stayed in business if we hadn't of been there.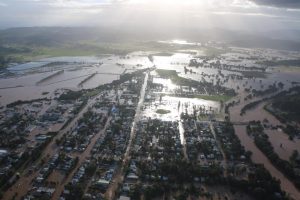 It is seriously overwhelming.  Tonight it has been detailed that 2,000 of 3,500 homes in Lismore may be uninhabitable.  What does that mean for these communities?  For these families.  For local producers.   And what about the landholders who are yet to reclaim their land – or wait for the flood waters to recede as their crops are under 3m of flood water.  Some have lost their entire herd.  Or have nowhere to house them while the land recovers?  There is much to do….. We are ready….
We know it's a long road back.  However we have these producers' backs.  We are a Producers Cooperative.  We have other producers that know what natural disasters look like.  They have been there before.  Sometimes it's a phone call.  Reaching out to ask 'R U ok'?  How can we help?   What do you need?
For flood affected Organic Producers – you can register for help HERE
For donors, businesses or supporters – you can DONATE here
For those keen to help – either in person or remotely – you can REGISTER here
** For existing organic or biodynamic producers interested to donate fodder, agistment, seeds or other farm related generosity –contact us directly HERE
We call on the Federal and State Government to support these communities, producers and businesses in their journey back.  How can Australia better support these at-risk communities for the long term.  To distribute the risk from consumers and business – and to empower producers to transition to climate resilient farming systems.  These communities cannot carry this burden on their own.  We believe it is a national responsibility – to carry the burden of natural disasters.  To build a pool of resources and people that can help when it's needed.  And fast.   We all need to understand the call of the new normal.  Sadly this is not as it has been.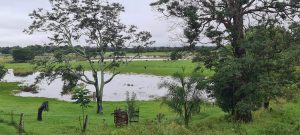 We are so incredibly proud of the producers that we have supported previously.  Of their courage to keep going.  Of their willingness to accept offers of help.  For the organic producers that have contacted us to donate hay, fodder or agistment.  And the many people that have shared our posts, helped us with marketing, or raised funds in your business.  We thank you.
Sandra – Plateau Organics, NSW, Bushfire Survivor
Help when help was needed.  The right help, compassion, and commitment for those of us who faulted amongst the bushfires
Stephen & Jo-Ellen Whitsed, Corryong, Victoria, Bushfire Survivors
After the devastating 2019 bushfires in Corryong, ORICoop contacted us to offer help.  We needed hay and they organised two Semi Trailer loads of certified organic hay for us which was fantastic.  From that a great friendship has been formed with Carolyn and other ORICoop members and organic producers.
Cooperatives are an old way of doing business.  The old way.  That care about each other.  Look out for each other.  Share the wins.  And the losses.  Be there for your neighbour.  We endeavour to return this to farming.  In everything we do.
Join us today.
Thanks for your support.  And kudos to all those affected.  We send you strength.
ORICoop Board