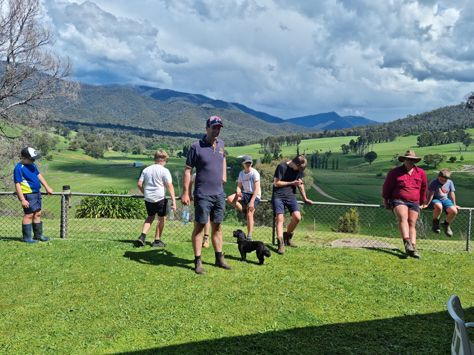 The first fully Australian farmer-owned carbon credits, the Eco-Credit, have just been released – with tangible benefits to local farmers, business, communities and the environment.
The Eco-CreditTM scheme was created by the Organic and Regenerative Investment Cooperative (ORICoop), which aims to unite the food value chain and increase the uptake of organic and regenerative practices across Australia by increasing collaboration between farmers, businesses and consumers.
Eco-CreditTM buyers can now offset their existing carbon footprint, with full transparency as to where and how each credit is generated and determine other environmental co-benefits, by visiting https://www.organicinvestmentcooperative.com.au/services/Eco-Credit
Each Eco-CreditTM represents 1 tonne of CO2 positive emission drawdown, validated annually through rigorous testing, and are provided by ORICoop's organic, net-positive regenerative farmers who run diverse farm businesses including dairy, cropping, livestock and mixed farming systems.
ORICoop EO Carolyn Suggate said that the Eco-CreditTM  concept was developed by ORICoop in conjunction with farmers looking to advance farm system approaches to provide safe, secure and affordable food with a regenerative ecological impact.
'The scheme links those farmers to external buyers, be that corporate, small business or Mum's and Dad's keen to play a role and do their bit in fostering sustainable practices and reducing their own carbon footprints' Ms Suggate said. To activate carbon drawdown urgently we need all contributors to be empowered to participate.
Victorian farmer Stephen Whitsed is the first ORICoop producer to offer Eco-CreditsTM to the market, and aside from the environmental benefits can see immediate environmental, CSR, and other economic benefits for businesses, producers and local communities.
"It's an environmentally-friendly credit ​​that rewards organic producers and builds stronger connections between businesses and our on-farm practices that enable carbon benefits to be exchanged. As organic producers we are looking forward to demonstrating our on-farm practices that are increasing carbon drawdown and legitimise better environmental stewardship for the long term," Mr Whitsed said.
Mr Whitsed said the Eco-Credit process is straightforward for farmers and 'definitely beneficial' to his farm and environmental management, and hopes investors will benefit from their transition beyond net-zero and the planetary impact.
"The validation process is through soil testing every year, including GPS points to ensure we soil test in the same place every year. Following that we send the soil samples to a laboratory to be tested, and wait for the results," he said.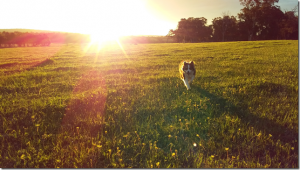 Farmer and organic industry advocate and researcher, Greg Paynter, sees a range of benefits the Eco-Credit scheme will provide, including environmental and ecosystem functioning, farm viability and improved social and mental health outcomes for farmers where stress is alleviated by the additional revenue stream provided by the scheme as a reward for best practice land stewardship.
"It's a dividend that doesn't come from production output, it comes from a different stream, the productive and regenerative capacity of the land," Mr Paynter said.
"In Australia, we are striving for $100 billion worth of production from agriculture annually, but our understanding of the research that comes out of Canada, a very similar country to Australia, is they produce that amount, but 98% of it goes into the cost of production or services to provide that production, so the net profit or return on investment of effort is not very high," he said.
"But if you value land stewardship and make it worth something, the production of food or fibre you get from the land is a reward and you do it in a manner of organic and regenerative production systems, that conserves the basis of the production system into the future. There is talk of only 60 harvests left in some places in Europe and the soil will be destroyed, so we need to act with urgency – and what the Eco-CreditTM does is offer an incentive to do something whilst still maintaining a living."
Fourth generation Western Australian farmer and agroecological farm system advocate Mr David McFall said the Eco-CreditTM project links businesses who want to do better, and rewards practices to adjust to the changing climate that are not seen to be outwardly 'commercial', especially natural capital management like tree planting, increasing biodiversity and soil carbon and water works for habitat and land cooling.
"This is one mechanism that is farmer-derived and farmer-led. It ticks the boxes in terms of accessibility and linking people who have capacity with people who want to do things in the landscape," Mr McFall said.
"It's a journey we're doing for very practical reasons, there's farmers like Stephen Whitsed and myself who want to do better, but the 'do better' that's asked of farmers is not necessarily an upfront conventional outcome. So this mechanism takes the risk out of the investment and becomes a shared journey as it connects people who want to see good done, but are perhaps urban-based or don't have access to land, develop partnerships with a farmer," he said.
"Each farmer is motivated at different levels, and the intelligence behind this system is that it's not just carbon, it's approaching it from an ecosystems services platform – that's embracing revegetation, and in time will embrace cleaner water and air, and keeps toxic substances out of our food and agricultural production systems."
Iain Smale, of Pangolin Associates, feels the release of the Eco-CreditTM will be popular for businesses, providing alternative options for carbon credits. He also expects they will raise awareness of the growing organic and regenerative agricultural industry in Australia working to capture carbon and mitigate the key drivers of climate change, which is especially important given per-capita carbon emissions in Australia are amongst some of the highest in the world.
"With the Eco-CreditTM, you're having a bigger environmental impact than just a carbon credit," Mr Smale said.
"Australia as a nation in the developed world has close to the highest per capita emissions. Per person it's around 23-24 tonnes, NZ is around half that, and a lot of Europe is less than half that. It's because Australia has two main drivers – we're heavily reliant on fossil fuel, coal and gas generation and it's the tyranny of distance – people have a lot of transport miles, including for heavy transport, trains and trucks, and we don't have any high speed rail, so much of our economy is based on fossil fuel," he said,
**. To buy Eco-CreditsTM, register HERE
** To follow the Eco-Credit journey of this and other farms click HERE
Eco-Credits is a nationwide scheme open to organic and biodynamic producers.   Other ORICoop farmers will shortly be stating their pledges and looking to develop partnerships with businesses and processors associated with their farm.