Paid advertising Space
Click for more info on paid adverising
Advertising Available
Advertise in this space. Click for more info.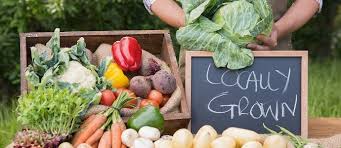 Here you can post jobs, opportunities, produce and agricultural supplies for sale.
The ORICo-op classifieds are targetted towards providing a market place for the Organic & Bio-dynamic community. We maintain a strict standard in what can be listed and we ask that you post listings with this spirit in mind.
During the initial phase you will need to be a member of ORICo-op to create a listing in the Classifieds.
Browse the categories here and see what is on offer! You can respond to the listings directly with questions or offers.
Login below. Once you're logged in, you will gain access to make a listing. Members receive 1 Free listing per year, and then will be charged a $15 fee for additional ads.
If you're not an existing member, checkout the full benefits below and consider signing up!

Looking for a role in the Organic & Biodynamic Industry? After Hay, fodder or Produce for sale? Browse the ORICo-op Classifieds for relevant services and products.
Becoming an ORICoop member
ORICoop Membership offers:-
1 Free Classifieds Listing per year (valued at $45)
One member = One vote
Collective contribution to the ongoing direction of ORICoop
Voting at Annual General Meeting
Organisation based on Cooperative principles
Members can register for the Eco-Credit
Members contribute to the social capital of ORICoop
Private invitation to ORICoop Member Days
Members can stand for open positions on ORICoop Board
Members have opportunity to network with other members
Only ORICoop members can acquire Investor Shares
Receive ORICoop's member e-newsletter, providing information about ORICoop members only events, upcoming investment opportunities, farm days, and investor meetings.
Click the link below to join ORICoop today:-
* $50 – ORICoop Member Shares (*5)
* $50 – ORICoop annual member subscription
* $475 – 'Partners' annual subscription (by approval only)