We are writing to you as constituents, businesses and producers that are involved in the organic industry across Australia.  We ask you to support the future of our country's clean and green reputation, and the urgency in preserving our ecosystems and local food security.  The organic industry provides a model for the rest of agriculture, that is localised, transparent and without the additional dependency or high externality costs of conventional agriculture.  Our industry needs your support – and we look forward to adding your voice to our charter.
For too long Organics had been thought of as a niche market or component of Agriculture, but if one takes a world view instead of looking at the microcosm of Australia, we have entities such as the EU wanting to transition 25% of their Agriculture to Organics by 2030 via The Green Deal and Farm to Fork initiatives
Organic and regenerative farming systems can:
provide a neutral or positive environmental impact with added benefit of providing co-benefits to the environment and humanity

help to mitigate climate change and adapt to its impacts that are already proven by scientific publications

reverse the loss of biodiversity via organic standard provisions and verified by academia indicating 30% more biodiversity on organic farms

ensure food security, nutrition and public health, making sure that everyone has access to sufficient, safe, nutritious, sustainable food production systems that have been vetted by good science.

preserve affordability of food while generating fairer economic returns, fostering competitiveness of the international supply sector and promoting fair trade
In so doing Organics addresses triple bottom line objectives including:-
– Organic Farming enables and accelerates the transition to a fair, healthy and environmentally friendly food system.  Government investment is required to address deficiencies in advisory services, financial instruments and more importantly participatory research and farmer led innovation are needed instrumentally as they can help resolve tensions, develop and test solutions, overcome barriers and uncover new market opportunities.
Background
Value of the organic sector in Australia

$3.65B(AU)

and worldwide over

$88B(AU)

Urgency of

climate change

and the direct impact on agriculture sector

Importance of

biodiversity

value and enhancement on private land

Synergy across different sectors including

energy, agriculture, health

Rewarding

land stewardship

through ecosystem management outcomes

Pioneering

industry and

independent

of Government (historically)

Established

Net-Zero

pathway for agriculture and business to transition
Key Requests from the Organic & Biodynamic Industry to the Federal Government:-
One single

National Organic & Biodynamic Standard

owned by Industry, with the full support of the Federal Government (regulated by State Government)

Endorse domestic regulation in Australia. Knowing it's direct impact and barrier on domestic and international trade entrants and international equivalency markets

Improve the

integrity and traceability of the organic supply chain

domestically and for all imported goods (and reduce the level of fraud and risk to existing businesses)

Rewarding producers for their

ecological stewardship

together with a simple mechanism to ascertain and transition carbon footprint beyond Net-Zero in agriculture and business

Ascertaining a biodiversity value on farmland and conversation area (private & public land)

State recognised Government bodies that support the growth of organic agriculture 

Facilitate a

Sensitive Site

register provided by State Governments as part of 'right to farm'

Endorse a roadmap in climate resilience, adaptation and long term business resilience planning for regional communities & local economies.   

Invest in Research & Development for key biological outcomes across the agriculture sector

Provide regular and rigorous data capture through ABARES with tailored organic data for on-farm production, business, supply and export.
The time is now….
Agriculture in Australia is at a crossroads.  Producers are attempting to increase their yields with reducing on-farm profitability while managing higher climate risk exposure than ever before.  We need to capture premium markets (like organics) and empower producers with better business profitability and diversified income streams.   Our Country needs best in class producers that are resilient against natural disasters and rewarded with better crops, profitable and diversified businesses,  healthier and improved natural ecosystems.  We need to review the existing farming model that reflects a more sustainable and resilient farming infrastructure that invests in the next generation of producers, better markets with full consideration of the impact on the environment.
Key Considerations:-
True cost of ecosystem services in our waterways, agricultural land, biodiversity and food production should be clearly understood and be a driver of change

Research and Education on the importance of carbon reduction, repurpose and offset to underpin regional resilience and transition agriculture beyond net-zero

Opportunity to strengthen cross sector links between health, education, agriculture & economics 

 Structures that underpin the food security of our country ahead of dependency on large scale, low value commodity markets that may be affected by external pressures
References from around the world:-
Your CALL to ACTION:-

Add your name HERE to our growing list of supporters, so a bipartisan voice can advocate for healthy agriculture and business production systems for the long term.
If you would like more information or to be kept up to date please subscribe to our blog HERE
We look forward to speaking with you further about how you can support the organic industry more in your region.
Sincerely in Action
https://www.organicinvestmentcooperative.com.au/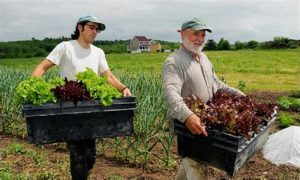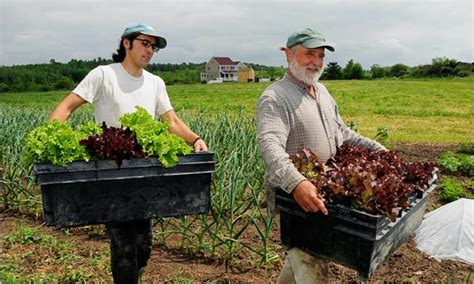 Partners in our Mission (Add your Name to show your support)
Education Alliances

Research Partners

Temple Farm Trading Co

Eat Local Eat Wild